Skip to Content
Honest and Accurate Jewelry Appraisals in Northern California
LeBaron Laboratory performs honest jewelry appraisals for Northern California customers who need an accurate assessment of their jewelry's value. Alison LeBaron performs all examinations and testing in front of the client so the client can watch the process. She then generates a report based on the rigorous requirements of the Uniform Standards of Professional Appraisal Practices (USPAP) and the optimal standards of the American Society of Appraisers. Whether you need the current market value for your jewelry for an insurance policy, liquidation, donation, estate, probate, or divorce, you can count on Alison to provide the best appraisal possible.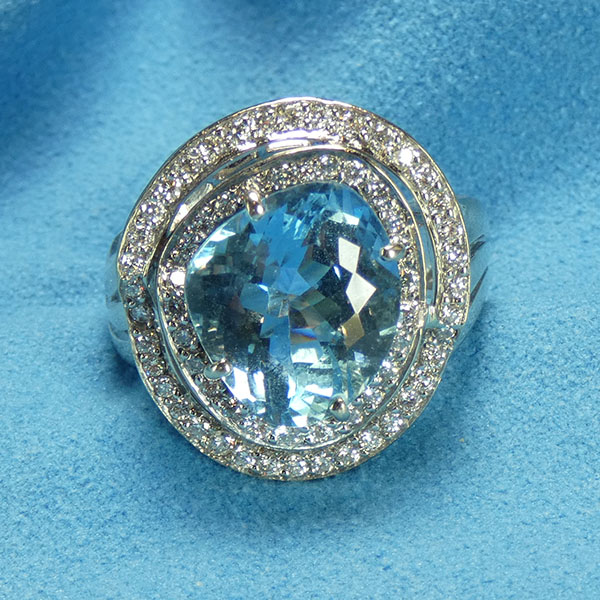 Why You Should Choose LeBaron Laboratory
Alison LeBaron possesses extensive education in gemology and appraising. She is a Master Gemologist Appraiser, a Graduate Gemologist, and a Graduate Jeweler, making her an extremely knowledgeable resource. Part of her knowledge base includes understanding valuation theory, enabling her to provide accurate assessments at the right market level. She is a Senior Member of the American Society of Appraisers requiring the highest standards in appraisal ethics. Alison LeBaron is not only trained in quality grading gemstones but is also trained in metals and jewelry making, which sets her apart from other jewelry appraisers.
What to Do Before Your Appraisal Appointment
Alison LeBaron has the equipment to clean your jewelry, but it is always helpful if you can clean your jewelry ahead of time. Putting diamonds, colored stones, gold, and platinum into diluted ammonia can help remove lotions and soap film. Two parts water to one part ammonia works well. For anything organic or porous; like opal, lapis, turquoise, pearls, coral, or shell, clean those items in baking soda and water, Ivory Liquid and water, or Dawn detergent and water. The ammonia could damage the organic or porous items. Bring all laboratory reports or prior appraisals that might have the loose carat weights of gemstones, since Alison LeBaron does not remove any stones to weigh them loose.
One of Only 50 Master Gemologist Appraisers in the Country
Alison LeBaron is one of only 50 Master Gemologist Appraisers in the United States. Regardless of your reasons for seeking an appraisal, you can count on an accurate and unbiased appraisal from LeBaron Laboratory. Over the years Alison LeBaron has worked with individuals, banks, insurance companies, law firms, law enforcement, and government agencies on complicated appraisals. She is confident you will be satisfied with her work.
Contact Us Today for More Information